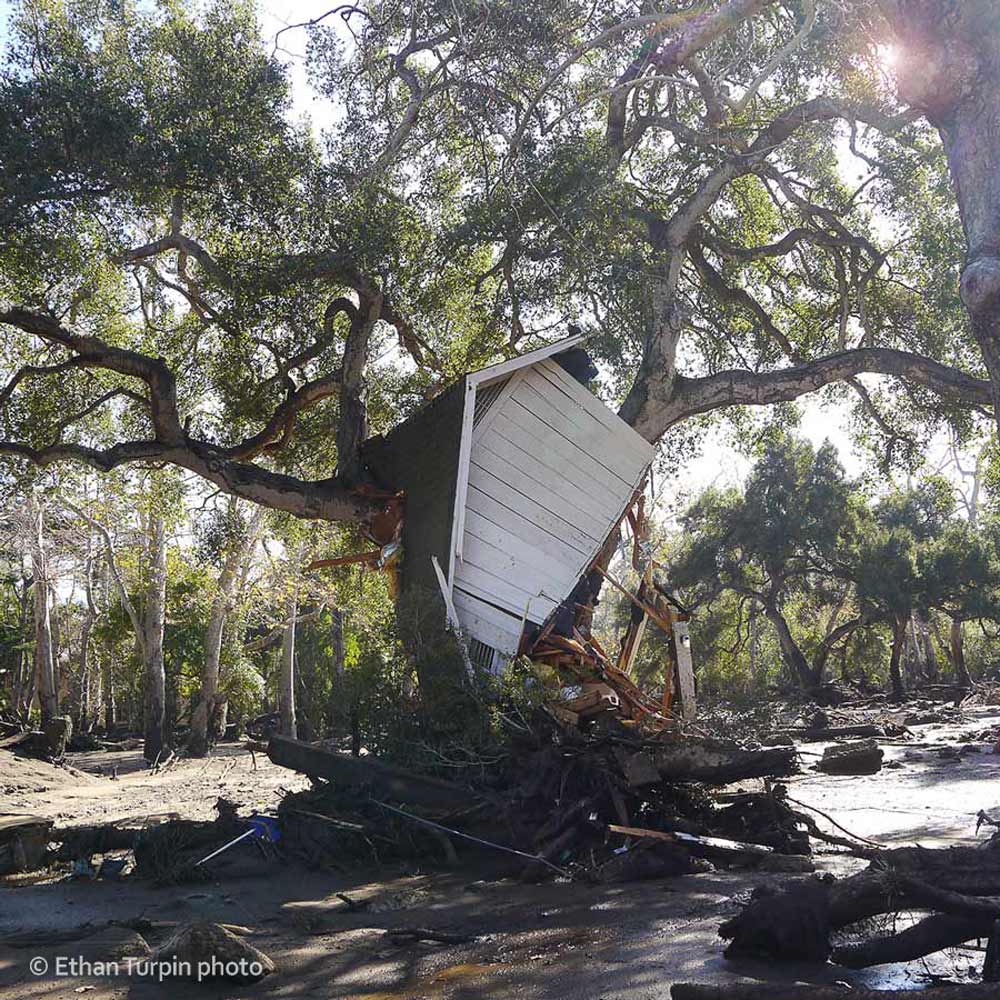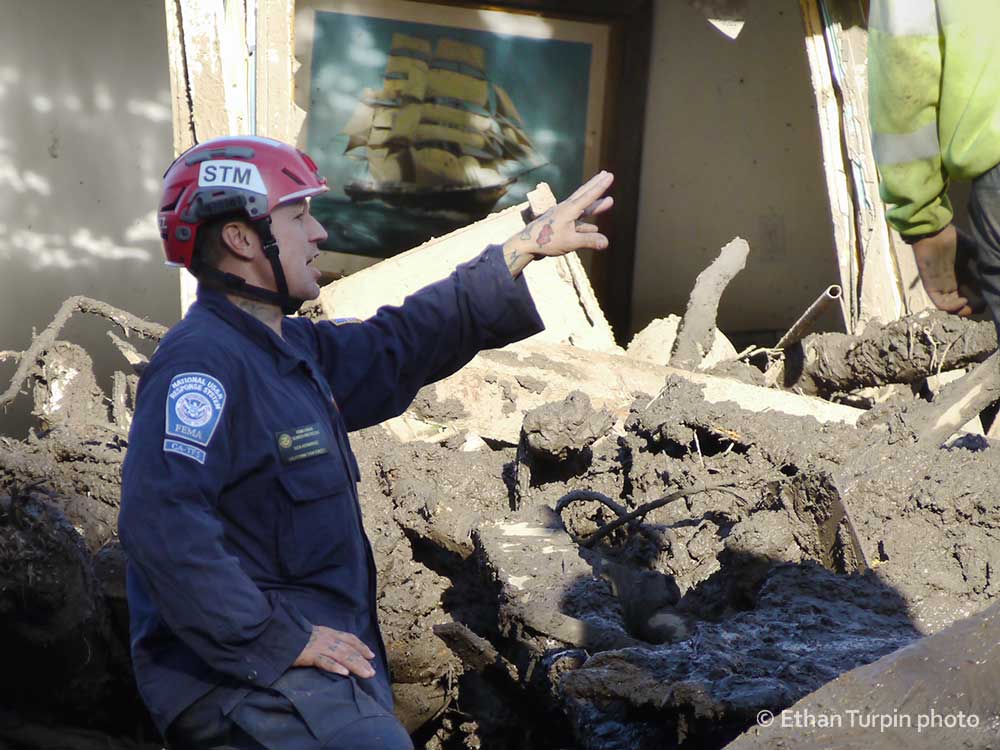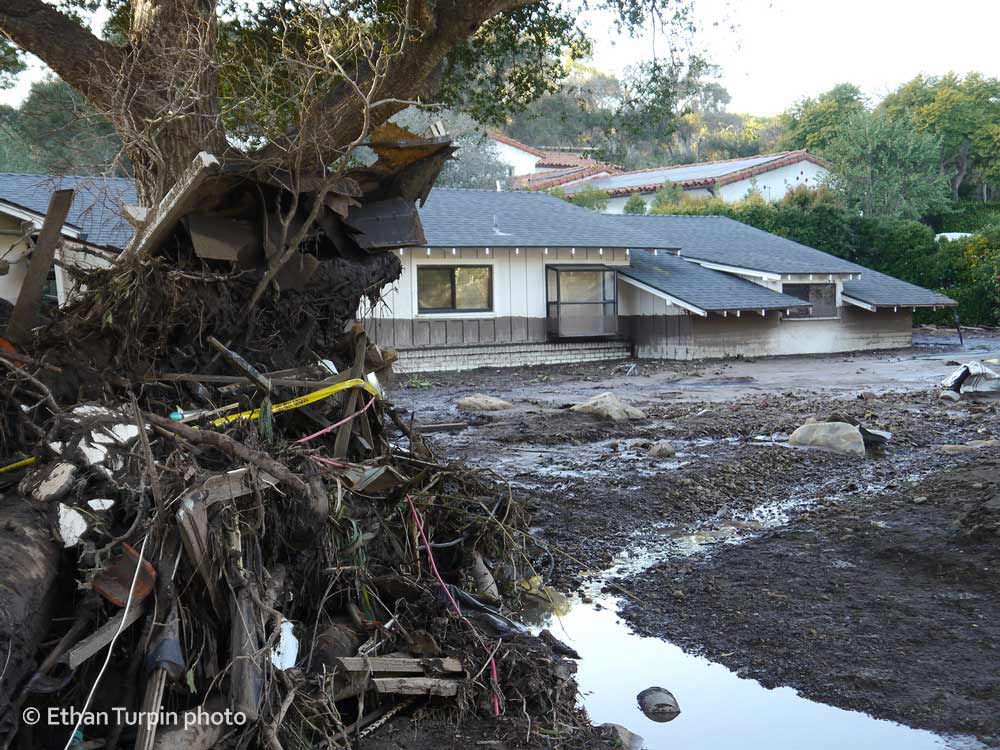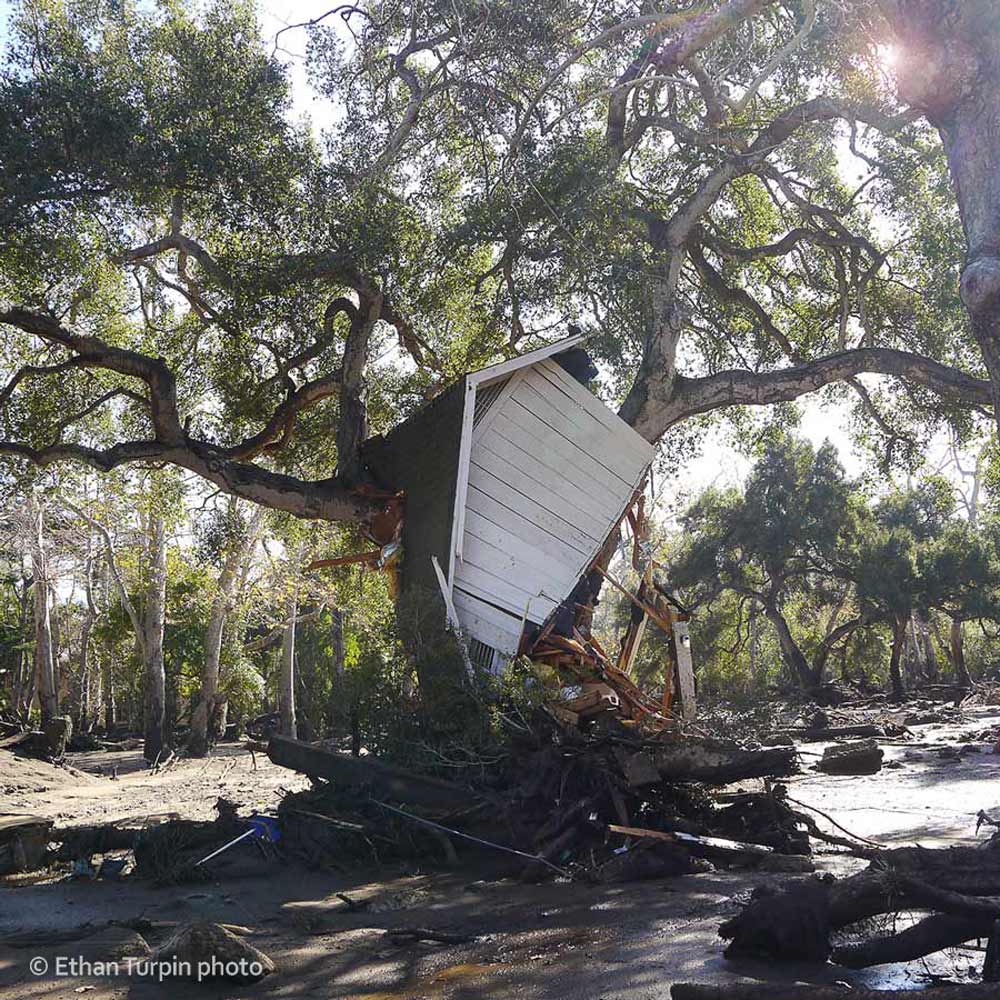 Montecito, California, 2018
Fire can remove root structure and change soils, reducing stability to hillsides if they are inundated by rainfall. Communities that have endured fire in up-slope areas may not be prepared for the risks that can follow. Rapid mudslides can generate a cascading effect, gathering boulders, trees, cars, and wreckage as they go. In January of 2018 Ethan Turpin documented and helped map neighborhoods affected by deadly debris flows for local press affiliates.
The combination of the Thomas Fire and a 200 year storm brought on the Montecito debris flows that took 23 people's lives and injured over 150 more. The catastrophic event destroyed approximately 100 homes, damaged another 300, and shutdown essential services and transportation for weeks. Since the compound disasters residents continue in the healing process. The local community has shown powerful resilience, with communication and action to help each other. By coming together to learn from these events local residents and communities beyond can adapt and renew for a sustainable place on the land.
Ethan Turpin worked with The Santa Barbara Independent newspaper to visually assess and pin-point affected areas during catastrophic debris flows in Montecito following the 2017 Thomas Fire. By walking the creeks and mud-filled streets with cameras, notepads, and GPS, the team was able to compile an interactive map with vital information for evacuated residents about the status of homes.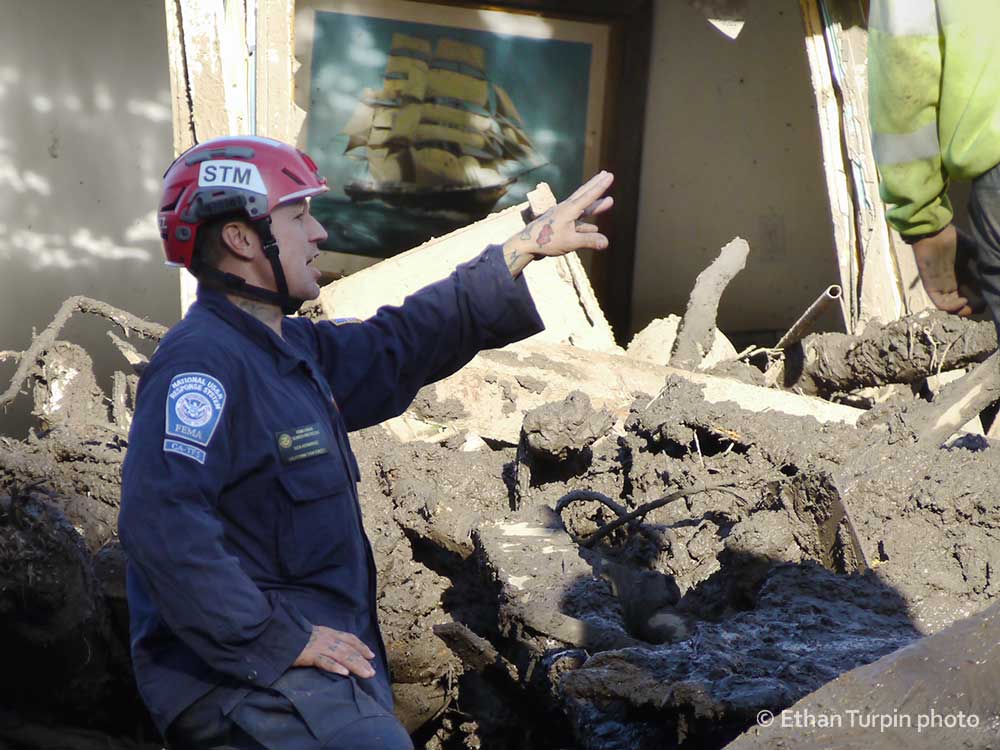 CalFire inmate crews played a crucial roll in rescue and recovery efforts. In several of the flooded creeks and roads nearly every remaining tree had collected a mound of debris, which was opened and searched.